Trending EVERYWHERE this Friday morning is the preview for this Sunday's Simpsons Couch Gag created by Th1ng Group's three time Oscar-nominated director Sylvain Chomet!!!
Very high on the list of the coolest th1ngs (hehe) that we have been able to share and the internet seems to agree.  Here are some of the write ups that have popped up so far:
E!Online -  Coolest and Strangest Couch Gag Yet
AgencySpy - Sylvain Chomet latest to Gain Invite to Animate The Simpsons Couch Gag
Cartoon Brew - C'est Magnifique!
The Washington Post - The Simpsons' go French
…and many more to come! 
This animation will air alongside the episode "Diggs" at 7:30pm on Sunday, March 9th.  Daniel Radcliffe is the guest voice for the episode.
Check it out HERE
C Spire campaign
Verizon Wireless "Breakaway"
Mountain Dew "Batman Reverse"
Coca-Cola "Open Up"
C Spire campaign
IonCinema.com named The Artists Company director Michael Cuesta's upcoming film, Kill The Messenger, as one of their most anticipated movies of 2014! 
Kill the Messenger Director: Michael Cuesta Writer: Peter Landesman Producers: Pamela Abdy, Naomi Despres, Jeremy Renner, Scott Stuber U.S. Distributor: Focus Features Cast: Jeremy Renner, Mary Elizabeth Winstead, Michael Sheen, Michael K. Williams, Robert Patrick, Ray Liotta, Barry Pepper, Andy Garcia, Paz Vega, Rosemarie DeWitt, Tim Blake Nelson, Oliver Platt, Jena Sims, Lucas Hedges, Richard Schiff, Yul Vazquez We know him as the director behind indie nuggets such as L.I.E., hotel room splendor of 12 and Holding and more recently, Roadie, so after a mostly low-budget indie filmography Michael Cuesta cross over into bigger budget big leagues is due to a successful stint on Homeland. Kill the Messenger sounds like compelling material, and sports and impressive ensemble cast, and we're banking that visually it'll pay dividends with cinematographer Sean Bobbitt who is currently at the top of his game. Gist: Based on the novel by Nick Schou and true story from […]
The Last Ship is a new musical with an original score by Sting!!!!  The show will be premiering in Chicago this summer before transferring to Broadway for the Fall 2014 season.  
Award winning digital design studio, Blind created this commercial along with SpotCo advertising to promote the Chicago World Premiere.
Burt's Bees continues to dominate alternate advertising platforms; first with their "Classics" videos for Vine and now this adorable Valentines inspired stop-motion piece directed by Th1ng Group's Hayley Morris for Instagram.
The bear from Chobani's Super Bowl commercial continues his search for food made with natural ingredients on the streets of New York.
Edited by Tyler Peck of Nomad Editorial.
Check out the article in AdAge HERE.
In case you are choose to watch the Puppy Bowl over the game on Sunday, you can still watch Ford's Super Bowl spot directed by David Ramser of The Artists Company right here.
Communication Arts posted this fantastic write up about Em Cooper's animation technique used in Kiss the Water; a documentary which premiered at the Tribeca Film Festival this past spring.
————————————————————————-
"The new documentary Kiss the Water is an homage to Megan Boyd, a Scottish woman famous for making exquisite hand-tied fishing flies. The film interweaves live-action cinematography and hand-painted animation created by artist Em Cooper and production studio Film Club…"
———————————————————————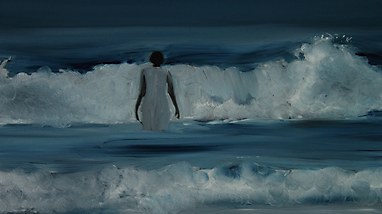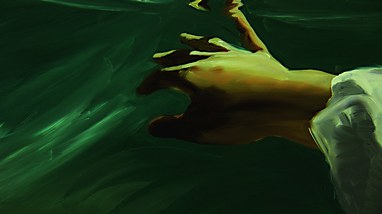 The #SuperBowl is this weekend and the ad world has been gearing up for the big day by posting teasers for their commercials all over the internet.  
Ford's campaign this year stars comedian Rob Riggle and was directed by David Ramser of The Artists Company.
"Rob Limbers Up" is one of five teaser spots that were posted on YouTube just this morning; and has already been viewed over 200,000 times!!!
You can check out the remaining four spots HERE and keep a look out for the big finale during the game!
DUCK Studios was a big winner at the One Screen Film Festival on Tuesday night; taking an award in the Best Animation and Best Music Video categories.
Check out the winning music video above; Clubfeet's "Everything You Wanted" directed by Oh Yeah Wow.
Instagramimation directed by Paul Cummings and Eriq Wities was tied for the win with Chipotle's short film The Scarecrow.  Check out Instagramimation HERE.
Tonight, Carolyn and Amanda will be attending the (SOLD OUT!!!) One Screen Film Festival which is being hosted by The One Club at Sunshine Cinemas.
Joining us will be DUCK Studios Executive Producer, Mark Medernach, and Th1ng Group Producer, Andrea Torres.
It is going to be a fun night; postmortem details to come tomorrow.
The One Club's One Screen Festival is this Tuesday (January, 28th) and "Stick Out" by Th1ng director Anthony Farquhar-Smith is one of the four pieces from the Carolyn Reps roster that will be shown throughout the evening.
You can check out a teaser for "Stick Out" above.
The other three pieces come from DUCK Studios and they are:
Paper Kites "Young" - Music Video by Oh Yeah Wow
Clubfeet "Everything You Wanted" - Music Video by Oh Yeah Wow
"Instagramimation" - Web Video by Paul Cummings & Eriq Wities
The screening and cocktail party will take place on Tuesday, January 28th at Sunshine Cinema in NYC.  Tix are $20.00 and can be purchased via The One Club website HERE.
Hope to see you there!
Get A Horse! is the Oscar nominated short film from The Walt Disney Studios that will be playing before Frozen in theaters beginning November 27th.
The hand-drawn animation portions of the short were supervised by DUCK Studios director Eric Goldberg.
Eric has made major contributions in the recent history of both Disney and Warner Brothers animation, not the least of which was bringing Aladdin's GENIE to life as his lead animator!
We'll be posting interviews and articles as they come but make sure to head to the theaters this Thanksgiving to check out Frozen and Get a Horse!