Carolyn Reps is excited to announce the addition of ShootersNYC to our roster!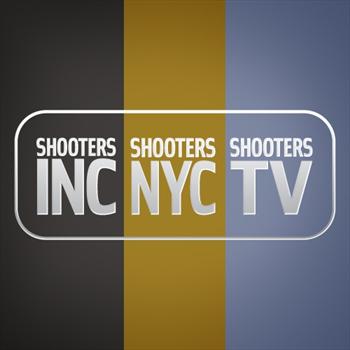 ShootersNYC is the New York division of ShootersINC, a multi-dimensional creative production and post house specializing in editorial, visual effects, graphic design, finishing and audio post for advertising, television, feature film and new media.
Led by Nick Litwinko, as its Managing Director, the New York studio offers clients the ability to tap into the deep talent pool and technological infrastructure of the company's home base talent plus its own creative staff for commercials, Visual-FX and productions. 
CLICK HERE to check out some of their latest and greatest commercial work as well as a montage from their VFX arm, DIVE, and a clip from ShootersTV's long running show Restaurant Impossible.
We are very happy to announce the return of directory Gregory Maya to The Artist's Company!
Maya specializes in high end fashion/beauty, interview/portraiture, and visual anthemic spots with actors and real people. He's known for his pieces with Bare Escentuals, Pantene, Target, Dove, and Wal*Mart, and we couldn't be more excited to welcome him back!
Be sure to check out the article on his return on the front page of SourceEcreative and head over to The Artists Company website to see his work.
Oh Yeah Wow goes viral again with their latest venture, a commercial for Gillette Body entitled "100 Years of Hair."
The video, produced by Caviar Brussels and out of Grey London, is a stop-motion journey through the evolution of men's grooming habits from the early 20th century through current day.
Oh Yeah Wow is represented for animated projects in the US through DUCK Studios.  Click HERE to see more of their work.
Check out this otherworldly 3D animation from DUCK Studios featuring a magical ocean-controlling device, "Argos." This gorgeous piece—a personal project—comes to us from director Pierre Magnol, aka Bright Photon. We have to agree with DUCK on wanting to know "if we can have a posse of sharks when we control the Argos!"
In this brand new spot from Pogo Pictures director Ben Callner, a punk couple who LOVE their music discover that they can exchange their CD collection for cash with Decluttr.
Sting's The Last Ship is coming to Broadway this fall! 
Check out the commercial that Blind created with Spotco Advertising to promote the musical. (First in Chicago and now NYC).
Here is some brand new animation to make you smile on a rainy Monday.
DUCK Studios co-founder and creative director Roger Chouinard collaborated with Dailey in West Hollywood to create the look of these charming line animated characters for Ford's SoCal Sellathon Event.
The trailer for Kill The Messenger is here!
The film, directed by The Artist Company's Michael Cuesta, is set for an October release.  It stars (and is produced by) Jeremy Renner and features Ray Liotta, Andy Garcia, Michael Sheen, Mary Elizabeth Winstead, and Oliver Platt.
Michael Cuesta got his directing start in commercials before moving to features (L.I.E., Roadie) and television programs (Homeland, Six Feet Under, True Blood).
Contact Carolyn or Amanda for more info.
The AICP Awards Show is two weeks from today!
This spot for the Black Box Comedy Festival, directed by Pogo Pictures' Bell Callner is shortlisted in the Low Budget category.
Th1ng/ Film Club director Em Cooper's piece for Biofinity Contact Lenses was screened last Thursday as part of SHOOTonline's New Director's showcase event.
Here is some fun character animation from DUCK Studios directors HiFi 3D.  The spot is a trailer for the launch of a new iOS game from Uber Entertainment called Toy Rush.
The HiFi 3D team is made up of Emmy Award (Boardwalk Empire) winning VFX artist/ animation directors Jonathan Dorfman and Szymon Weglarski.  They are based out of Brooklyn, NYC.
Just Breaking: A new Hershey's commercial reminding us that S'mores are a perfect snack for the spring and summer no matter what your outdoor setting might be.
The spot was cut by Jason Kileen of Nomad Editorial in NYC.
To see more work from Jason or Nomad, please email Amanda (amanda@carolynreps.com) or Carolyn (carolyn@carolynreps.com).
Check out the full shortlist at the link above and make sure to pay special attention in the Editorial category, where Nomad Edit is nominated for their work on Apple's "Misunderstood", and the Low Budget category, where director Ben Callner of Pogo Pictures received a nod for his Black Box Comedy Festival commercial "Timing is Everything."
**The Apple commercial is also shortlisted in for Best Direction and Advertising Excellence/ Single Commercial.